Updated: November 11, 2023 by Mary Nguyen
Decaffeinated coffee: the ultimate solution for your late-night coffee cravings. If you are one of the many people who can't consume caffeine late in the day and still get a good night's rest, you're probably looking for the best decaf coffee beans for your home brewing.
These beans allow everyone to enjoy the delicious taste of fresh coffee without worrying about staying up all night long. Decaf is not only good for those who want to rest well, but it is also less harsh for those who suffer from heartburn and indigestion.
While decaf used to be quite bland because extracting the caffeine also removed a lot of the flavor from the beans, this is not the case anymore. The decaffeinating process has evolved to keep in the rich flavors.
I have searched the internet, conducted taste tests, and selected the best-tasting decaf coffee beans for you to try. Each one is selected to give everyone the chance to enjoy the bold flavors of fresh coffee beans at any time of the day.
TOP PICK
My ultimate top pick goes to the decaf blend from Jim's Organic Coffee, as it provides a strong kick even without the caffeine. These beans have such tasty and rich flavors while offering a smooth brew.
Here are the Best Decaf Coffee Beans:
When purchasing decaf coffee, you may think you will receive average, flavorless coffee, while all the bold flavors are reserved for caffeinated coffee beans. This may have been the case in the past, but not anymore. With a growing coffee industry, decaf options are becoming popular.
The growing demand for decaf brews has led top coffee producers, roasters, and sellers to craft top-quality decaf brews. The decaffeinating processes have changed over the years through trial and error, and roasters use new methods to extract caffeine. The latest techniques focus on using non-chemical methods to keep coffee beans uncontaminated.
Luckily for you, this means you can enjoy high-quality decaf coffee from your favorite roasters. I will note that decaffeinated coffee isn't 100% free of caffeine because the processes can't remove every last bit of caffeine, but the trace amount of caffeine left in the coffee beans is not enough to keep you up at night.
These dark roasted beans are a quality choice for a bold brew of decaffeinated coffee. Not only will you be enjoying pure Arabica beans, but you will also be giving back to the farmers and furthering the sustainable mission of the company.
Key Features
Dark roast
Swiss Water Process
100% Arabica beans
The company is committed to ensuring coffee plants are grown and harvested sustainably for future generations to continue producing quality coffee. The coffee is decaffeinated naturally with the Swiss Water Process to ensure you only taste flavorful coffee with no added chemicals.
Pros
100% organic coffee
Kosher
B-corp company
Shade-grown
Fair Trade
Cons
By purchasing Jim's coffee, you support a vision of sustainable coffee farming for future generations to benefit from. Plus, you get a bold cup of decaf to savor when the coffee craving hits.
Bulletproof coffee provides clean coffee beans from source to cup with their commitment to sustainable coffee. The company has direct relations with the farmers to ensure sustainable practices are used.
Key Features
Whole beans
Medium roast
Swiss Water Process
Enjoy bold flavors of plum, cinnamon, orange, and notes of cocoa and hazelnut with these clean beans. Each batch is washed and dried using sustainable practices before being tested for impurities and sent to your door.
Pros
Organically grown
Sustainably washed and dried
Cinnamon, plum, and hazelnut flavors
Tested for impurities
Grown in high altitudes
Cons
The beans may be a bit more expensive than your usual brew, but balancing it with the guarantee of clean beans and bold flavors, you are sure to get a premium brew with these beans.
Kicking Horse coffee is a great brand that boasts flavorful roasts for coffee lovers. It also offers a smooth decaf option for late-night brews. These beans are 100% organic and kosher, giving you a clean bean to try.
Key Features
Whole beans (Arabica)
100% organic
Kosher
The Kicking Horse coffee is the best whole-bean decaf coffee I have found, and this gives several advantages for coffee drinkers. With these beans, you can grind them up fresh at home to brew a bold decaf coffee using your brew method of choice.
The beans are low in acid to reduce the chances of heartburn. They are presented to you in easy-to-store packaging to keep your beans fresh before use.
Pros
Numerous brew methods
Shade-grown
Climate pledge-friendly
Easy-to-store packaging
Low acidity
Cons
A bit pricey
No roast date
While the beans may be slightly pricier than other decaf beans, they are packed full of quality flavors for enthusiastic coffee drinkers. Enjoy a rich cup of decaf coffee with these premium beans.
This five-pound bag of fresh Colombian decaf beans is perfect for the ultimate coffee enthusiast. Enjoy a light to medium roast that is decaffeinated using the pure Swiss water method, ensuring your coffee is free from chemicals.
Simply put, this method involves soaking raw coffee beans (for up to 10 hours) in water that already contains natural coffee flavors. The caffeine is naturally extracted through a diffusion process before being replaced with more coffee flavors, so the beans end up full of flavor but without caffeine.
Key Features
Colombian decaf coffee
Swiss water process
Light/medium roast
These beans provide subtle hints of walnut and honey, giving decaf drinkers robust, flavorful, and rich coffee. Enjoy a full-bodied taste without the acidic caffeine. The beans are packaged immediately after roasting to ensure optimal freshness.
Pros
Honey and walnut flavor notes
Sustainably sourced
Environmentally friendly roastery
Resealable bags
Cons
Light flavors
A bit pricey
The roasting process uses a smokeless method to reduce carbon emissions and maintain the company's environmentally friendly badge. These beans are roasted and packaged with love, providing you with premium coffee.
Peerless Coffee and Tea offers a bold, dark roast in a decaffeinated option for your brew. Enjoy a large supply of coffee with the big 2-pound bag of whole beans, ready to be ground up freshly at home.
Key Features
Decaf French roast
Dark roast
2-pound bag
This French roast offers bold cocoa flavors in a blend of premium Colombian beans. The company has been named roaster of the year in the past so you can be sure to receive quality roasted beans. They are roasted and packaged in Oakland, offering a fresh bag of beans for your home brewing.
Pros
Bold, dark, and smooth
Named roaster of the year (2019)
Roasted and packaged in Oakland
Colombian blend
Bold cocoa notes
Cons
The decaffeination process is unknown
Enjoy premium beans full of bold flavors with these expertly roasted decaffeinated coffee beans.
These San Francisco Bay beans are full of bold flavors, giving you a tasty brew any time of the day. The medium to light roast gives off a light almond flavor with subtle sweet mandarin and chocolate notes.
Key Features
Swiss water process
Gourmet blend
Medium/light roast
This family-owned company promises freshly roasted and packaged kosher coffee backed with a satisfaction guarantee. You will receive quality whole beans to grind up fresh at home to your desired grind size.
The SF Bay company ensures quality by testing each batch of freshly roasted beans before the coffee is approved to be sent out. You will be sure to get a pack of fresh coffee beans to enjoy at any time of the day.
Pros
No chemicals used to decaffeinate
Certified kosher coffee beans
Roasted and packaged fresh
Cons
Beans are quite oily
The bag is not resealable, only has resealable tape
Enjoy these top-quality beans roasted with care and tested during the whole process right up to when the beans are shipped. These beans are decaffeinated without any chemicals to give you a clean bag of tasty beans.
Organic Coffee Co. stays true to its name while offering premium coffee beans for your brew. These decaf beans are full of flavor and decaffeinated using natural water processes to give you a clean cup of coffee.
Key Features
Naturally water processed
Dark roast
100% Arabica beans
These beans offer a hurricane of flavors whirling around your cup with a smooth and calm aftertaste. The wide variety of beans from this company extend beyond decaf, but they are all sourced sustainably.
Pros
USDA-certified organic and kosher beans
Family-owned company
Sustainable and eco-friendly
Wide range of beans available
Cons
This company offers a truly guilt-free cup of Joe as they are certified organic and kosher friendly with a commitment to customer satisfaction.
The Verena Street whole bean coffee is a convenient bulk buy if you want to stock up on decaf coffee. Sourced sustainably, these beans are good for the environment and those looking for a tasty medium-roast decaf bean.
Key Features
Climate pledge-friendly
32-ounce pack
Rainforest Alliance-certified
The beans are decaffeinated using the Swiss water process to remove the caffeine from the beans without any unwanted chemicals. This maintains the coffee's rich and bold flavors right up until you brew it and fill your cup. The pack is full of whole beans, so you can grind them up fresh.
Pros
Whole bean medium roast
Kosher
Swiss water process
Not too acidic
Cons
Flavors in the flavored option are strong
A pricier bag
The brand offers one flavored decaf option and a few flavored caffeinated options. Some report that these flavors are a bit strong, but that depends on your taste as a coffee drinker. The bag is pricier than others, but this is due to the large size of the bulk bag.
This Brazilian coffee is an excellent option if you are after a light decaf coffee to try. The flavors are subtle and don't smack you too hard, which some people prefer. The company guarantees 100% satisfaction with these Arabica whole coffee beans.
Key Features
Brazilian coffee
100% Arabica
Satisfaction guaranteed
The company prides itself on sourcing the beans responsibly from small, family-owned farms while offering 130 different types of coffee. You can enjoy several beans from this company, including different flavored beans too.
Pros
Responsibly sourced
Offers 130 premium coffees
Swiss water process
Fair trade-certified
Cons
Flavors aren't bold
Not roasted right before shipping
If you are looking for a strong coffee taste for your decaf, these are not the beans for you. However, if you enjoy subtle coffee flavors, you will enjoy these beans. Just check the roasting date before buying to ensure optimal freshness.
Enjoy a sustainably sourced coffee experience with these medium-roast beans. They are shipped out whole so that you can grind them up fresh at home to enjoy the subtle apple notes from these beans.
Key Features
Medium-roast whole beans
Fair-trade
32-ounce pack
The pack is a large 32-ounce pack, perfect for bulk buying and storing, just don't leave those beans too long, or you'll lose out on key flavors. The company consists of third-generation roasters who take care of the beans during the roasting process.
Pros
Naturally processed
Notes of apple flavors
Third-generation roasters
Whole beans
Affordable
Cons
Blended coffee
Not very bold
If you enjoy a coffee blend, these beans are a good option to buy. They are not very bold in flavor but fabulous if you want subtle flavors in your coffee beans.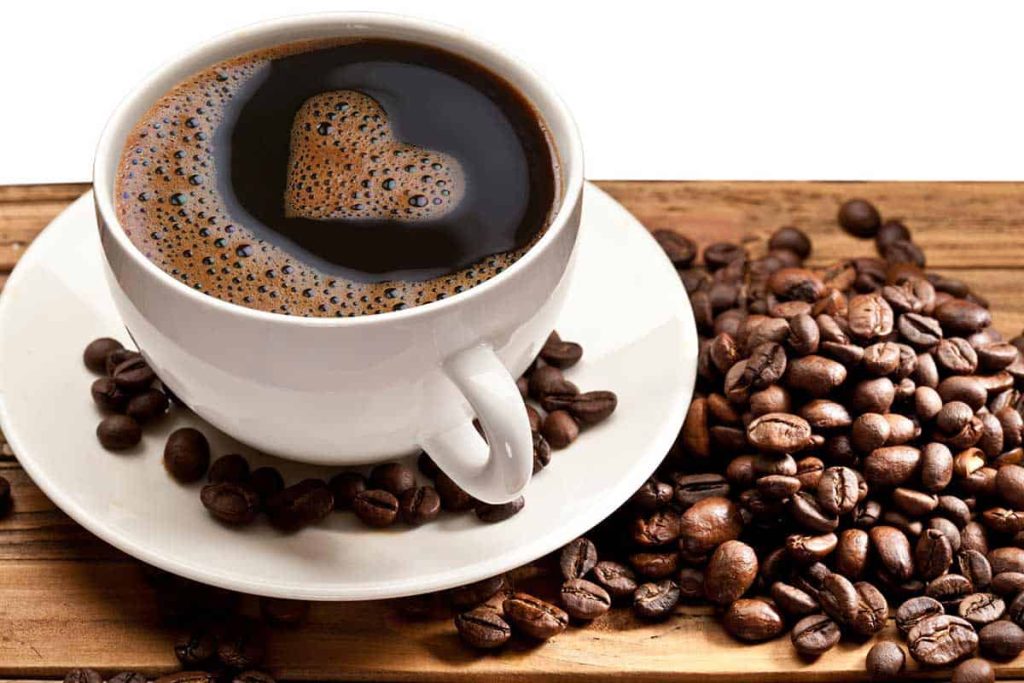 Choosing the Best Decaf Coffee Beans: Factors to Consider
Bean Selection
Just because you have decided to purchase decaf beans, whether it is simply your preference, for better sleep, or for health reasons, it doesn't mean you have to reduce the quality of your coffee. When choosing decaf beans, you should consider various factors including the type, origin, and flavor of the beans as these will all affect how much you enjoy your brew.
Certain factors are subjective and dependent on whether you enjoy bold, chocolaty flavors or milder, fruity flavors. Whether the beans are Arabica beans or Robusta, whether they were grown in this part of the world or that, the bottom line is: great beans make great decaf beans.
Roast Level
There used to be a time when buying decaf coffee meant you didn't have many options to choose from and had to settle with the one pack of decaf coffee on the shelf. Luckily, as coffee culture continues to evolve, more and more decaf options become available.
You can enjoy a variety of coffee beans, roast levels, and blends even if you are choosing decaf coffee. You should choose the roast level you prefer. If you enjoy subtle flavors, a light roast will work, whereas a dark roast will give you rich and bold coffee flavors.
Decaffeination Process
Next on your list when choosing decaf beans is the process used to extract the caffeine from the beans. Coffee roasters use four primary decaffeination processes to extract caffeine from beans.
The method that preserves the coffee flavors the most is the carbon dioxide method. However, it is an expensive method to use, so the coffee beans may cost more.
The Swiss water method is great for keeping your coffee beans chemical-free and organic, but it may not preserve the flavors as well as with the carbon dioxide method. Once the caffeine is extracted, roasters soak the beans in the extracted flavors to replace these flavors, so the coffee still ends up tasting great.
Another method uses methylene chloride, which is not safe on its own for human consumption, so the safety of this method is debatable. If you are concerned about chemicals in your coffee, look for beans produced using one of the other methods.
Lastly, some roasters use a natural compound found in plants called ethyl acetate to extract caffeine. Coffee buffs generally agree that this method decays the coffee flavor quite a bit, so not everyone enjoys this method.
FAQs
Why would anybody switch to decaf?
There are a few reasons to switch to decaffeinated coffee, which extend beyond wanting to get a good night's rest without the caffeine making you jittery. There are several health benefits one can enjoy from decaffeinated coffee including reduced heartburn symptoms, improved heart health, and better liver functioning, to name a few.
Is there no caffeine in decaf coffee?
It isn't possible to completely decaffeinate coffee beans, and even beans labeled as decaf will contain trace amounts of caffeine. These marginal amounts shouldn't affect your sleep or contain too much acid.
The amount of caffeine left in the beans depends on the decaffeination process. Each country has its own regulations as to what can be labeled as decaf. Usually, if the beans are 97% to 99.9% decaffeinated, manufacturers can mark them as such.
What is the best decaffeinating process?
The decaffeination process happens when the beans are still green, and different roasters use different approaches. The Swiss water method is the most efficient decaffeination process, as it can remove up to 99.9% of the caffeine from the beans.
This method uses only water and heat to extract the caffeine, meaning there are no unwanted chemicals used in the process. You will be able to enjoy the true coffee flavors when using these decaf beans.
Are chemicals added to decaf coffee?
There are no chemicals intentionally added to coffee during the decaffeination process, but certain methods do use chemicals to extract the caffeine. These chemicals may alter the taste of the beans and leave trace amounts of chemicals in the beans.
The Swiss water method is good for extracting most of the caffeine, and it only uses water and heat with no chemicals. This will be the better option if you are after a pure and organic pack of beans.
The Best Whole Bean Decaf Coffee Goes to…
Decaffeinated coffee doesn't need to be plain and boring! Thanks to advancing technology, you now have several options to browse, from light roasts with subtle flavors to rich dark roasts that are bold in flavor.
It is always better to buy whole beans for ultimate freshness, but ground beans can act as a quick alternative if you are in a rush. Jim's French Roast Decaf is my top pick, as they are whole roasted beans packed full of flavor.