Updated: January 30, 2022 by Owen Richardson
There is nothing quite like answering a knock on the door only to find your favorite bag of coffee beans, or better yet, a new flavor of beans for you to try. You can enjoy an endless coffee supply of the finest roasts and freshest beans if you choose from one of the best coffee subscriptions available.
Signing up for a subscription gives you the privilege of having various coffee delivered to your home. With a set monthly fee, you can choose how frequently your coffee is delivered and how much you receive.
You can choose a coffee subscription box that will surprise you with new beans each month or one that lets you choose your favorite beans. They may come from across the globe or from the best artisan roasters in the U.S.
Some subscriptions will pair you up with expert coffee curators who will send you the right coffee types. All you need to do is fill in a short survey with questions to determine your preferences, from roast level to taste.
You also have the option to choose from whole beans and grounds. All of them are roasted fresh just for you. Enter a new world of coffee roasts, flavors, stories, and adventures with a coffee subscription service that suits your tastes.
The Best Coffee Subscriptions Are:
Image
Product
Features
Rating
#1

Blue Bottle Coffee




Environmentally conscious coffee practices

Top-quality assurance for every coffee

Single-origin, blends, and espresso options

4.8
#2

Mistobox Coffee Club




A fully customizable coffee journey

Over 500 coffees available

Full access to a coffee expert

4.8
#3

Trade Coffee




Access to top independent roasters

Brew kits and coffee equipment

Customizable delivery options

4.8
#4

Atlas Coffee Club




Coffees from across the globe

Roasted fresh upon ordering

High-quality single-origin coffees

4.7
#5

Craft Coffee




Matched to your usual prices

Freshly roasted

Delivered within a few days

4.5
Subscriptions for coffee beans are on the rise as more coffee enthusiasts begin to brew their coffee at home. Brewing it yourself not only saves you money but also gives you full control over your cup of coffee.
You can grind the beans how you like and brew them to your preferred taste. If you are not sure of all the techniques for brewing the perfect cup, some of these subscription services offer expert tips and advice as well as access to coffee curators and connoisseurs.
1. Blue Bottle Coffee — Best Coffee Subscription Service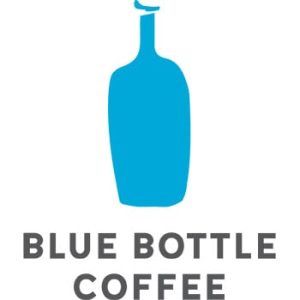 Blue Bottle Coffee works closely with farmers around the world to find, source, and deliver the most flavorful and sustainable coffee options to your door. Proving the efficiency and high standard of Blue Bottle, they have expanded beyond the U.S. and can be found in Tokyo and Hong Kong amongst other locations.
The company only purchases coffee that exceeds 80 points on their 100-point coffee scale. This is based on factors such as sustainable practices, flavor, quality, and fair trade practices. They match you up with the ultimate coffees using a simple quiz on their website.
Key Features
Environmentally conscious coffee practices
Top-quality assurance for every coffee
Single-origin, blends, and espresso options
Blue Bottle is committed to quality. That is why the coffee beans are shipped at peak ripeness, ready to be roasted and delivered to you promptly. You will receive your beans within days of roasting, letting you curate the freshest brew at home.
Pros
Expert brew guides
Personalized to you
Environmentally sustainable coffee
Free shipping in the U.S.
Coffees from around the globe
Cons
More expensive than other subscriptions
Only one blend subscription at a time
If you are subscribing from the U.S., you will also receive a welcome kit with quality tools to brew your coffee. This kit includes a coffee dipper, a pack of filters, and a coffee tote along with your freshly roasted beans.

Mistobox pairs you with the perfect coffee based on your tastes from the best artisan roasters around the country. Following an in-depth quiz to determine your coffee preferences, you will be matched up with an expert coffee curator.
Your designated curator will pair you with the perfect beans and continue to work with you throughout the subscription. You can contact the curator to provide feedback and help them send the right coffee for you each month.
Key Features
A fully customizable coffee journey
Over 500 coffees available
Full access to a coffee expert
With Mistobox, you can choose to trust your curator's knowledge and get surprised by new flavors. You could also opt for a pairing of the closest coffee to what you are used to. The coffee is only roasted once you have ordered it to provide you with the freshest tasting coffee.
Pros
A personal coffee curator
Easily manage your orders
Coffee is freshly roasted before shipping
Personalized coffee picks
Gift options available
Cons
Includes a shipping fee
No flavored coffee bean options
You will have access to the subscriber-only platform once you have signed up. Here you can provide feedback on your coffee beans as well as customize your delivery schedule as needed.
Mistobox has access to more than 500 different coffees to ensure you find your match. They also offer a monthly ground coffee subscription if you prefer to choose coffee grinds over whole coffee beans.

Trade Coffee gives you access to more than 50 top coffee roasters in the country and over 400 types of coffee. These roasters have been tried and tested by the Trade team and are only included on the platform after passing the test of freshness, flavor, and variety.
Trade Coffee is essentially a linking platform that connects you to the top roasters who brew up your coffee upon receiving your order and ship it to you. You don't have to travel to find the best roasters because Trade has done it for you.
Key Features
Access to top independent roasters
Brew kits and coffee equipment
Customizable delivery options
After answering a survey, the platform will automatically suggest a coffee for you based on your answers. This is designed to provide you with the right coffee according to your preferences. You can then choose a new pairing or set up the delivery times.
Pros
Free shipping
Easy-to-use online store
Compostable delivery bags
Shipped within 24 hours of roasting
Affordable prices
Cons
Fees based on tier level
Only delivers within the U.S.
Trade gives you options to customize your delivery schedule as needed, allowing you to change your delivery dates and frequency as you wish. One of the best features of Trade Coffee is its free shipping for all subscribers. If you are not ready to commit, you can also buy individual bags on their site with a shipping fee.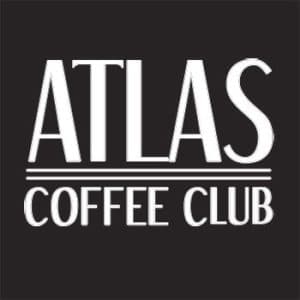 Atlas Coffee provides subscribers with a worldwide experience, giving them a taste of flavors from some of the best coffee-producing countries in the world. You will have access to single-origin coffees from all over that can be delivered right to your door.
Not only will you taste coffee from Kenya, Costa Rica, Ethiopia, and other countries, but you will also receive tips and advice on how best to prepare these coffees.
Each delivery comes with your coffee beans or grounds along with a postcard from the country of origin and brewing tips for the particular coffee you received.
Key Features
Coffees from across the globe
Roasted fresh upon ordering
High-quality single-origin coffees
If you join their Coffee of the Month Club, you will have freshly roasted coffee every two or four weeks depending on your preferences. Skilled roasters will roast up the beans only once you have placed your order to ensure you are receiving the freshest beans possible.
Pros
Access to coffee from all over the world
Personalized delivery schedule
Brewing tips
Unique cultural coffee bags
Gift options
Cons
Lack of personalization options
Shipping fee for each order
Mistobox truly opens up a world of flavors for you to enjoy. You can explore a new adventure with each delivery as you read up about new countries and their coffee habits. This subscription is great for curious coffee lovers who are willing to explore new tastes and flavors.
Check out our full Atlas review here.
5. Craft Coffee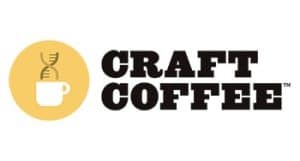 Craft Coffee offers subscribers a convenient way to buy their favorite coffee beans. Skip the trip to the grocery store and sign up with Craft instead to order and receive your coffee in the comfort of your home.
Upon signing up, you simply mention your favorite coffee beans and Craft will match you up with the closest beans. The added benefits of the subscription move this coffee beyond grocery store coffee.
Key Features
Matched to your usual prices
Freshly roasted
Delivered within a few days
Craft Coffee will match the price you pay at grocery stores and you will have fresher coffee. Instead of old roasted beans, the coffee beans delivered to you will be roasted right before delivery. You also don't have to pay for shipping within the U.S.
Pros
Free shipping
Matched to grocery store prices
Shipped within 72 hours of roasting
Small batch orders
Coffee recommendations
Cons
No specialty coffees
Standard shipping packaging
Buying through Craft Coffee lets you enjoy your favorite coffees without the pricey retail fee. You also don't have to move from the comfort of your couch except to open the door and accept your monthly coffee delivery.
This service is also great for companies that always want to have fresh coffee stashed in the kitchen for employees.
---
Update: Check out another great coffee subscription service we've discovered — Bean Box.
---
Choosing the Best Coffee Subscription Service
Personalization Options
When choosing the right subscription, you should consider the personalizable options they offer. If you want to receive coffee that is based on your favorite flavors, then choose a subscription that matches these flavors.
Adventurous coffee lovers can opt for subscription options that provide a wide range of new flavors from all over. Ultimately, you can either play it safe or find new flavors to love. This should be your first consideration when choosing the best subscription service for you.
Coffee Variety
Your next consideration is how varied you would like your coffee to be. If you are simply looking for a convenient solution to get the same coffee delivered to you, then Craft Coffee is well-suited for you.
If you prefer a wider range of coffee, then you can opt for an Atlas or Trade subscription. The choice is yours, and the range of coffees you would like to try should help drive your decision.
Customizability
Some subscription services give you the ability to fully customize your coffee deliveries to suit your needs. Whether you are fine with choosing a set delivery schedule or if you want more control over your delivery options, this will also influence your choice.
Subscriptions such as Mistobox Coffee Club provide you with a users-only platform that gives you full customization options. You can then switch up your delivery dates to suit your busy lifestyle. Certain subscriptions will also allow you to pause your subscription or skip certain deliveries.
Delivery Choices
You will need to choose the right delivery schedule to match your lifestyle. Some subscriptions have set delivery dates that may be too close or far apart, while others give you a bit more freedom with selecting delivery schedules.
Choose a subscription that will fit your schedule so you don't have to worry about missing your coffee delivery. The frequency of when your coffee is delivered also depends on how much coffee you drink each month.
Some subscriptions offer a monthly delivery. Others deliver bi-monthly or weekly. You should take note of how soon they deliver after roasting for quality freshness.
More Than Just Coffee
If you would like more options than a coffee delivery service, this can help drive your subscription choice. Some companies offer an online coffee shop for you to buy once-off bags as you desire. There are also gift options included in some subscriptions.
Certain subscription services include an online store with brew kits and coffee equipment to improve your coffee brewing skills. Some options include detailed information about the coffee you have received and access to coffee experts for your coffee journey.
FAQs
How does a subscription for coffee work?
A subscription works by signing you up to receive coffee at set intervals. You can choose between different subscription services, some of which provide you with your favorite coffee and others that open the door to new flavors.
These subscriptions can offer coffee that is chosen for you and shipped to your door or fully customizable options that give you the freedom to select the best coffee based on your preferences.
Can you buy subscriptions for coffee as a gift?
Certain subscription services allow you to buy a subscription as a gift. You can choose to have a few set deliveries sent to your loved ones and allow them to customize their coffee delivery.
Some of the best coffee clubs also offer corporate gift options. This lets you buy the perfect gift for employees or clients and can range from once-off deliveries to subscriptions and more.
Why are fresh coffee beans necessary?
Fresh coffee beans allow you to enjoy the tastiest coffee available. Coffee beans start to lose their flavor soon after roasting and only last up to three months depending on how they are stored. The most flavorful coffees are made with freshly roasted coffee beans.
The best way to get tasty coffee would be to freshly roast your beans and consume them as soon as the degassing process has finished. However, many subscription companies offer the next best thing.
You can enjoy expert roasted coffee that is sent to you within a few days of roasting. This gives you fresh coffee beans that are full of flavor.
The Top Coffee Subscription Service Goes to…
Since subscriptions for coffee are becoming popular, companies are focusing on quality and making the right moves to impress customers. This is why I have reached a three-way tie for the top subscription. Each offers unique features and benefits.
Blue Bottle Coffee is the ever-expanding solution for the finest quality of beans. The quality assurance is why they have received 4.8 stars. They ensure your coffee deliveries are top-notch.
Mistobox Coffee Club is set on offering a fully customizable journey, letting you hold all the cards and select the perfect beans. The matches are tailored to you and the inclusion of your very own curator sets them apart from the rest.
Trade Coffee has been rated highly for its commitment to helping both independent coffee roasters as well as coffee lovers. Pairing you with roasters around the country benefits both you and the roaster. This gives everyone a chance to expand their coffee knowledge and reach.
If you are ready to subscribe to your favorite subscription service, make sure that you have a quality coffee grinder ready to crush those beans. You should also have a high-quality coffee maker on hand to expertly brew your favorite beans.