Updated: July 12, 2022 by Owen Richardson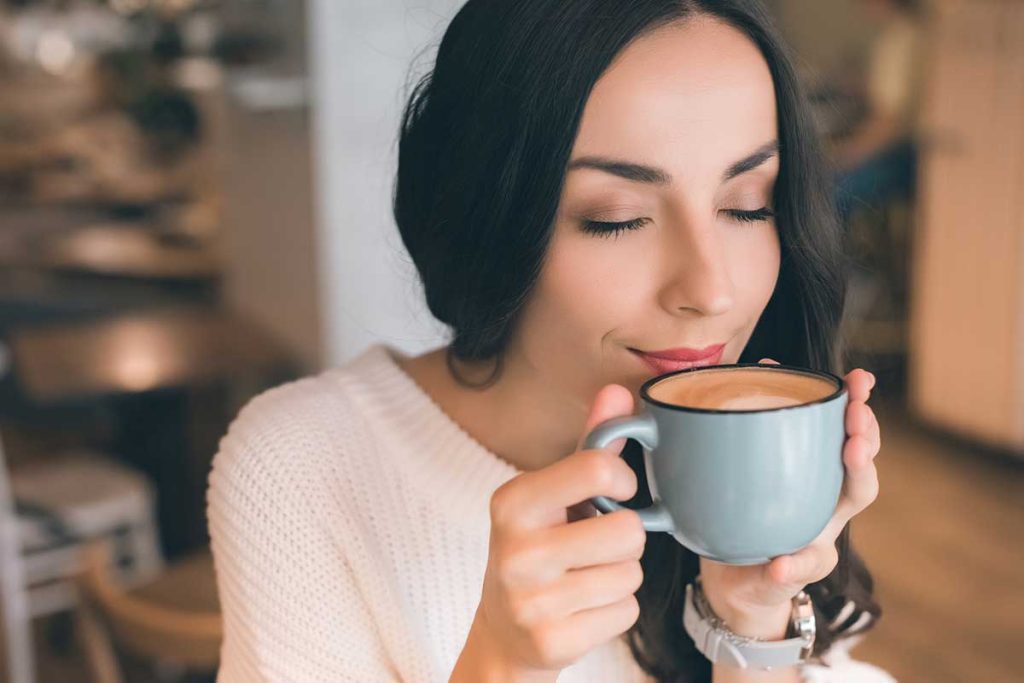 For millions of Americans, the day begins with a cup of coffee or two (or three), and can't even function before their daily fix. The amount of coffee that Americans drink continues to go up, and coffee statistics are changing every year.
Today we are going to dig into the statistics behind coffee consumption, who drinks coffee daily, and the behavior and trends behind it all. Let's dive in!
Coffee Statistics in the USA: Highlights
What Percentage of Adults Drink Coffee?
Over 50% of people age 18 and older drink coffee daily. This equates to approximately 150 million daily coffee drinkers.
How Many Americans Drink Coffee?
According to the NCA's 2022 media highlights, 66% of Americans had drunk coffee within the previous day. This is a two-decade high, and a 14% increase since January of 2021, indicating that more adults than ever are consuming coffee.
In comparison to other beverages, 54% of people had drunk bottled water, while 42% had drunk tap water. 48% of people had drunk tea, 38% had consumed soft drinks, and 23% had consumed juice. Clearly, coffee is one of the most consumed beverages each day.
To give a better picture of the magnitude of these numbers, it is estimated that Americans are consuming 517 million cups of coffee per day.
In a study of over 1,000 people, it was found that the main reason people drink coffee is because of the taste according to 42.9% of respondents. The other reasons included 26.2% of people stating it gives energy, 12.1% said to keep them awake, 10.1% said to keep them focused, 5.4% said it is a treat, and 3.3% had other reasons (Amerisleep).
How Much Coffee Does the Average Person Drink?
On average, a coffee drinker consumes 3.1 cups of coffee per day. Over the span of a year, this equates to about 146 billion cups of coffee being consumed by Americans.
What Is the Average Price of a Cup of Coffee?
The average price for a cup of coffee is approximately $2.70; however, this price does vary depending not only on the type of coffee, but also on where you live. Some cities have much more expensive coffee than others.
The most expensive cups of coffee are in Seattle, Washington, where a cup of coffee runs approximately $3.92, and in Olympia, Washington, where a cup of coffee is about $3.76. The least expensive cups of coffee are in Harrisburg, Pennsylvania, where a cup of coffee averages $1.18, and in Kissimmee, Florida, where a cup of coffee is around $1.24.
It is also interesting to note how coffee prices stack up relative to income levels. According to these statistics, the least affordable cups of coffee are in Louisiana and Alabama where a cup of coffee is 16%-18% of the median hourly pay. The most affordable cups of coffee are in Rhode Island and New Jersey where a cup of coffee is only 7% of the median hourly pay.
What Is the Average Price of Espresso?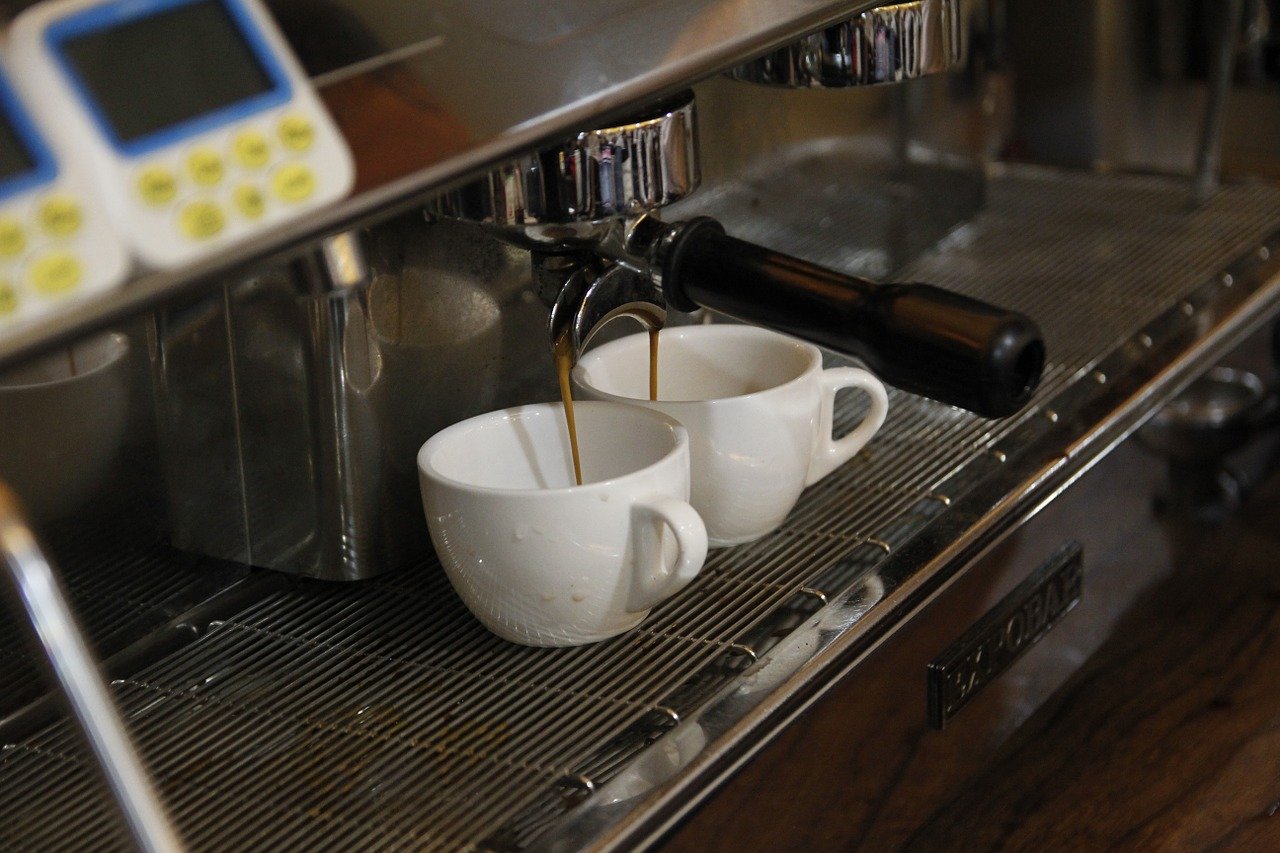 The average price for an espresso is around $3.45 and could continue to rise. Arabica coffee prices are hovering around $2.37 per pound, with a high in January 2022 at $2.47 per pound. Even with this cost increase, 26% of people are consuming an espresso daily (NCA).
Cities with the Highest Number of Coffee Shops
With the number of people drinking coffee on the rise, the number of coffee shops around the United States has also risen over recent years. Certain cities have had to really increase the number of coffee shops to keep up with demand.
Zoma Sleep's list of most awake cities gives great information on cities that have the most coffee shops per capita. According to their list, San Francisco ranks 1st with 1 coffee shop per 1,641 people. This is the highest ratio out of America's top 100 most populated cities. In 2nd place is Portland. With a population of approximately 656,000 and 368 coffee shops, they have a coffee shop for every 1,784 people. Honolulu, HI, ranked third with a population of approximately 341,000 and 186 coffee shops, which puts them at a coffee shop for every 1,836 people.
According to WalletHub, San Francisco ranks 2nd on the list of coffee-friendly cities, with Portland coming in 1st and Honolulu following in 6th. The same study by WalletHub showed that the cities that had the smallest number of coffee shops per capita were Henderson, NV, San Bernardino, CA, and Corpus Christi, TX.
Worldwide Coffee Statistics
Coffee Consumption Statistics Worldwide
How many people drink coffee in the world? It is estimated that there are approximately 1 billion people worldwide that drink coffee, and coffee is the second most exported commodity in the world behind oil. Although Americans drink a lot of coffee, the United States ranks only 25th on the list of biggest coffee consumers. Per World Population Review, these are the top ten countries that drink the most coffee per person.
Finland is the world's biggest coffee consumer per capita in the world. The people there consume approximately 26 pounds of coffee per year and the average Finn consumes 4 cups of coffee per day. They even have a law that mandates two 10-minute coffee breaks per day.
Norway's people consume approximately 22 pounds of coffee per person each year. Coffee shops in Norway are known to be places to socialize versus America where we work or just stop in to grab a cup of coffee to go.
Icelandic people consume approximately 20 pounds of coffee per person each year. Coffee became a staple in Iceland because beer was illegal until 1987.
In Denmark, people consume about 19 pounds of coffee per year. The word kaffeslabberas refers to an informal social gathering where cake and coffee are served, usually after dinner.
The Netherlands is another place where each person consumes approximately 19 pounds of coffee per year. The Dutch were the first to introduce coffee to the West by shipping entire coffee plants from the Yemeni port of Mocha to India or Indonesia. These were then grown to supply coffee beans to Europe.
The Swedish people consume 18 pounds of coffee per person each year. They use the word fika to describe a break from work where you drink coffee and socialize with friends.
In Switzerland they consume approximately 17 pounds of coffee each year per person. They are known for combining coffee with red wine for a drink called Luzerner Kafi and they are also known for creating the brand Nespresso.
With a consumption rate of 15 pounds per person each year, Belgium is full of coffee houses. Their specialty drink is brûlot, which is espresso with sugar, cinnamon, cloves, shredded lemon peel, and warm cognac that is set on fire.
The people of Luxembourg consume approximately 14 pounds of coffee per person each year. Although Luxembourg is a tiny country, it boasts thousands of coffee houses, which contributes to the country making the list.
Canadians also consume around 14 pounds of coffee per person each year. They are the only country to make the list that is not located in Europe. Tim Horton's was one of the world's first coffee chains, and it began in Canada. Today, Tim Horton's makes 3 out of every 4 cups of coffee sold in Canada.
Other Global Coffee Facts
Brazil is the world's largest producer of coffee.
60% of the coffee beans in the world are Arabica, 39% are Robusta, and Libera and Exelsa make up the last 1%.
There is a huge global demand for certified ethically sourced coffee, with 1.3 metric tons sold in 2020, which makes up 10% of all coffee sold that year.
Starbucks may be the world's largest chain, but instant coffee giant Nescafe dominates as the biggest brand with its 99-billion-dollar yearly turnover.
Coffee Drinker Demographics
Male vs. Female Coffee Drinkers
It is estimated that men's and women's daily coffee consumption is pretty comparable. Women drink approximately 1.82 cups of coffee per day, while men drink 1.93 cups of coffee per day according to Statista.
The difference in the amount spent on coffee per year between men and women does show more of a gap. Men spend approximately $1,934 per year on coffee, whereas women spend approximately $2,327 per year, $400 more.
Average Age of Coffee Drinkers
Americans of all ages are drinking coffee. Almost half of adults aged 18 to 24 drink coffee daily, which is an increase of 14% since January of 2021; however, a whopping 70% of seniors drink coffee daily. Seniors had a higher percentage of coffee drinkers in their age group, as well as drinking 3 times as much coffee as the younger group.
In a study done by Amerisleep of 1,000 American adults, they found an interesting trend in the coffee spending habits based on age group. At coffee shops, the 18-24 age group spends $172 per year, the 25-34 age group spends $2,008 per year, the 35-44 age group spends $1,410 per year, the 45-54 age group spends $374 per year, the 55-64 age group spends $292 per year, and the 65+ age group spends $7 per year.
Although the senior age group has a higher percentage of coffee drinkers and drinks more coffee daily, then, they are spending less money on drinking coffee by brewing their coffee at home.
Income
According to Experian, coffee consumption increases as income increases. American households that reported an income of $150,000 or greater had a 70% consumption rate, and the percentage of households that consumed coffee decreased as income decreased from there.
66% of households with an income between $100,000 and $149,000 consumed coffee, 62% of households with an income between $50,000 and $99,999 consumed coffee, 60% of households with an income of $25,000-$49,999 consumed coffee, and 54% of households with an income of less than $25,000 consumed coffee.
Coffee Drinker Behavior and Trends
Preferred Brew Method
In a study done by the NCA, they ranked the top four ways that Americans prefer to have their coffee prepared.
The #1 way was drip coffee, with 41% of coffee drinkers preferring their coffee to be made the standard way; however, it appears that the number of people that prefer drip coffee has been declining over recent years.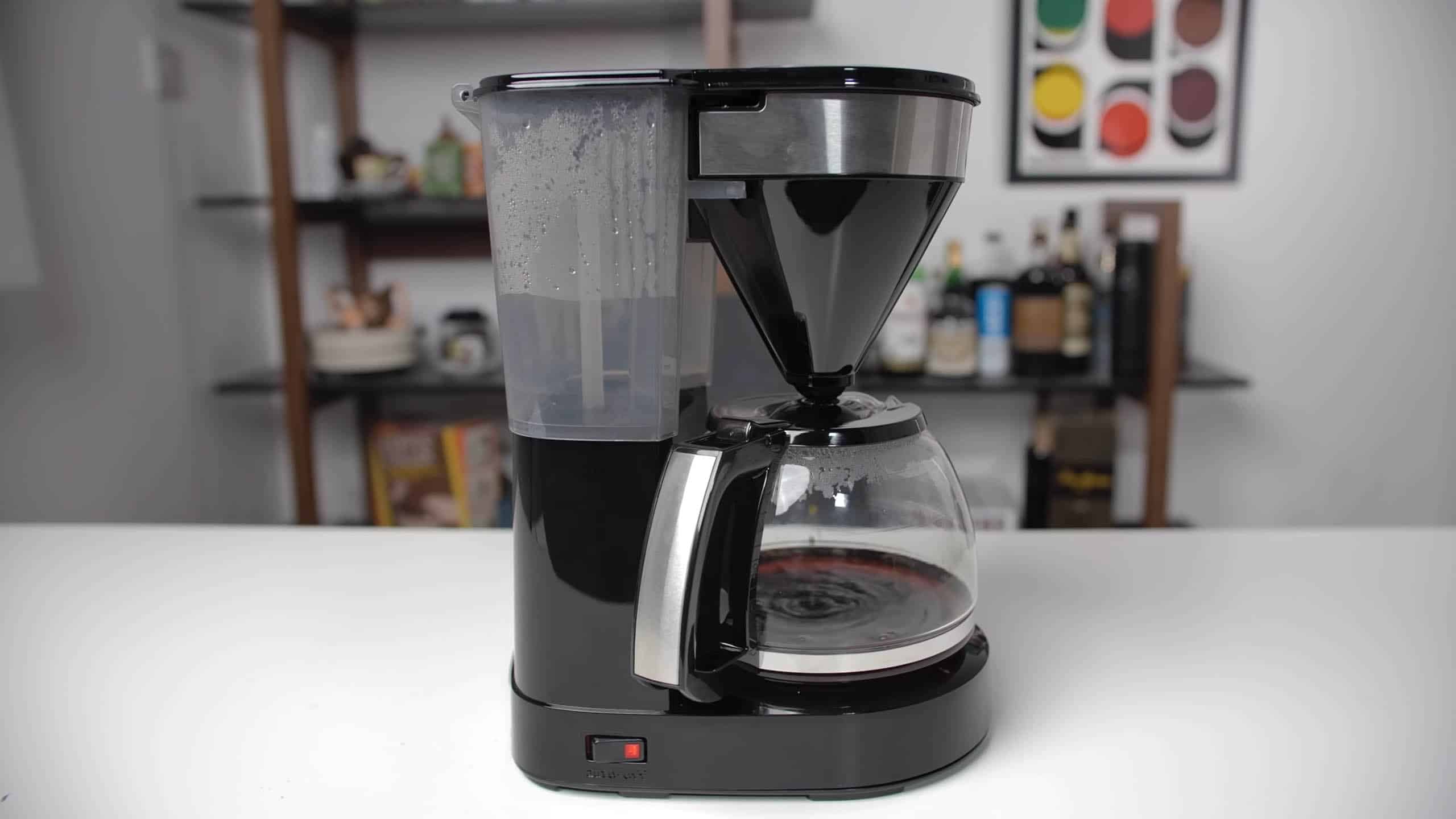 In 2nd place were single-cup systems such as the Keurig, with 27% of people preferring this method of preparing their coffee. This is most likely due to the ease of use and the ability to quickly make one cup of coffee in the morning or on the way out the door.
The 3rd most popular way was cold brewing, which is preferred by 13% of Americans. The 4th way was with an espresso machine, which was preferred by 8% of American coffee drinkers.
Roast Level Preferences
According to the NCA, a medium roast coffee is referred to as "America's roast" because it is the most preferred in the United States. 
The specific US numbers from Statista are as follows:
51% prefer medium roast
41% voted for dark roast
15% like light roast
11% don't know what they prefer
Favorite Coffee Add-Ons
With so many ways to drink coffee these days, combined with the wide range of specialty drinks, it's interesting to see how Americans prefer to drink their coffee because it does vary.
Specialty Drinks
According to the NCA, 43% of people had chosen a specialty coffee within the last day. This number was up 20% since January 2021 and is the highest number to date; more people are picking specialty coffees than ever before.
For the group that loves espresso drinks, it seems that certain espresso drinks are more popular than others. 17% of people chose both cappuccinos and lattes, 16% chose a traditional espresso, 13% chose both the Americano and cafe mocha, 9% chose a macchiato, and 6% chose a flat white.
Coffee Creamer Usage
The use of coffee creamers is becoming more popular by the year. There are thousands of options available from regular dairy creamers to creamers with almond, oat, and coconut milk, amongst others. Creamers come in almost every flavor imaginable and there is something out there for everyone. In 2022, over 184.72 million people are projected to use coffee creamer, with that rising to 187.25 million people by 2024 (Statista).
Favorite Time of Day for Coffee
Coffee has long been known to be a morning beverage, and 84% of coffee drinkers have a cup of coffee with breakfast; however, since July 2021, coffee consumption after breakfast has gone up 15%. It seems that many people are enjoying coffee mid-morning or even through the afternoon hours (NCA).
Location
Coffee drinkers are still drinking coffee at home quite frequently, with 84% of drinkers consuming their cup of java from the comfort of their home the previous day.
According to the NCA, though, 27% of coffee drinkers had coffee away from home which is up 8% since January of 2021, but still lower than the numbers prior to the pandemic.
Food Pairings
There are many foods that pair well with coffee. Typically, people tend to lean more toward pairing sweet foods with coffee such as breakfast pastries, chocolate, or even fruit.
According to Tastewise, these are some of the top food pairings that people have with their coffee.
Cookies
Berries
Cake
Donuts
Chocolate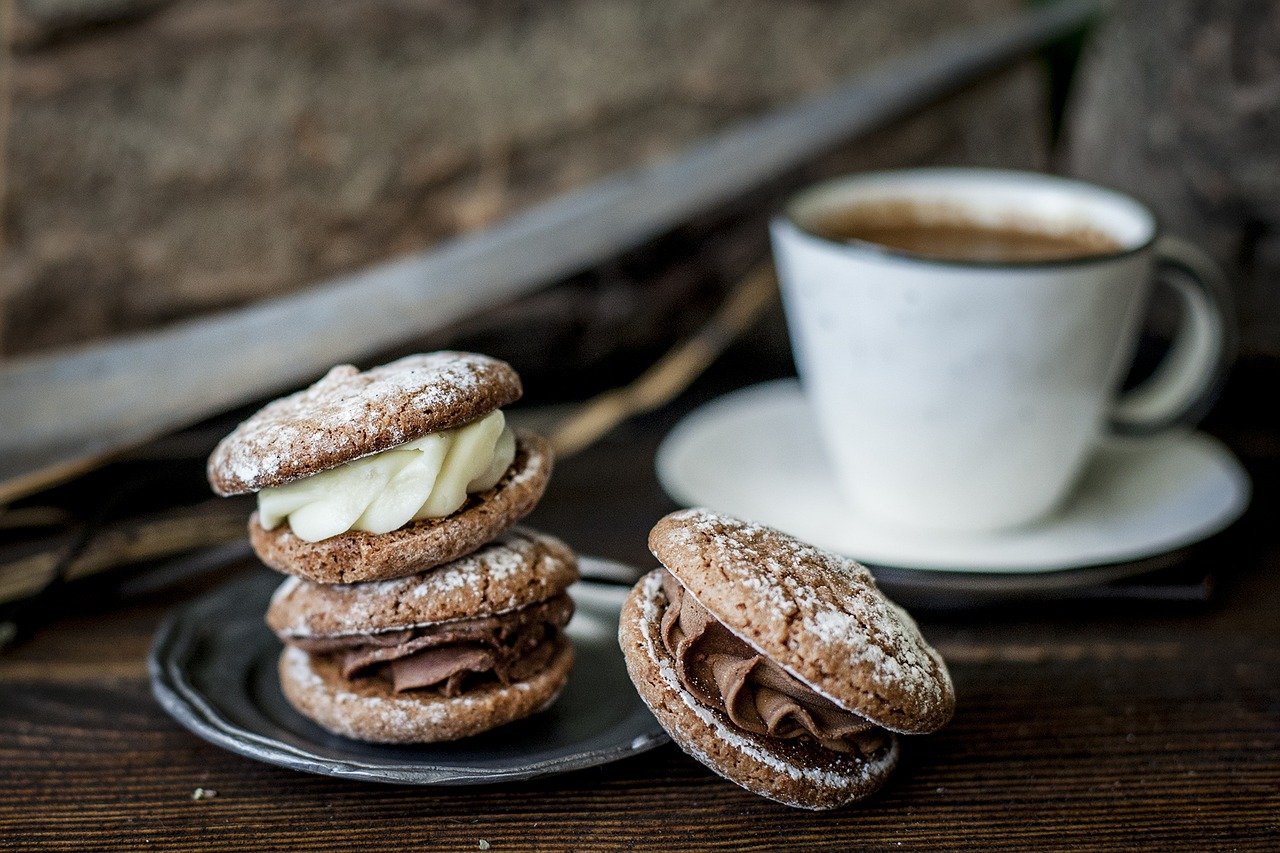 Coffee Preferences by Profession
Amerisleep's study included asking people of many different professions what their top 3 coffee preferences were. It was interesting to see how different industries have different coffee preferences.
Marketing and Advertising: The marketing and advertising industry ranked hot coffee as their 1st choice, a macchiato as their 2nd, and a frozen coffee beverage as their 3rd choice.
Real Estate, Rental, and Leasing: The real estate industry ranked hot coffee as their 1st choice, a cappuccino as their 2nd choice, and their 3rd choice was other coffee drinks.
Agriculture, Forestry, and Fishing: The agricultural industry ranked hot coffee as their 1st choice, a latte as their 2nd choice, and iced coffee as their 3rd choice.
Telecommunications: The telecommunications industry ranked cappuccinos as their 1st choice, hot coffee as their 2nd choice, and their 3rd choice was other coffee drinks.
Legal: The law industry ranked iced coffee as their 1st choice, Americanos as their 2nd choice, and lattes as their 3rd choice.
Utilities: The utility industry ranked hot coffee as their 1st choice, lattes as their 2nd choice, and iced coffee as their 3rd choice.
Publishing: The publishing industry had hot coffee and lattes as a tie for their 1st choice, followed by cappuccino.
Science: The science industry chose cappuccinos as their 1st choice, lattes as their 2nd choice, and Americanos as their 3rd choice.
Social and Environmental Consciousness
Sustainability Overview
Coffee consumers around the world are trying to be as environmentally friendly as possible. Research done by Mintel's Global New Products Database shows that 48% of all new coffee product launches in 2020 boasted some form of environmental or sustainability claim.
This is almost double the number of new coffee product launches that made the same claims in 2012; the product with the most controversy is coffee pods and capsules, due to the amount of landfill waste that they create. Many coffee companies are working to find ways to make these sustainable and recyclable to reduce their environmental impact.
Reusable Cups
Companies such as Starbucks are hoping to make a good impact on the environment by reducing the number of disposable cups that they go through. Starbucks currently goes through 7 billion disposable coffee cups each year worldwide.
Many coffee drinkers are beginning to use reusable cups, though, and Starbucks has said they hope to eventually get their customers to solely use reusable cups. Their next step includes allowing reusable cups for mobile orders and drive-thru orders, which is not currently allowed. 40% of the company's packaging waste comes from disposable cups and lids, so they are working hard to make a change (CNBC).
Fair Trade
Coffee consumers are also looking to purchase fair trade products as a way of becoming more environmentally conscious. Coffee companies are beginning to advertise when they are producing ethically sourced coffee products and they typically will have sustainable packaging and biodegradable products.
The Fairtrade Foundation estimates that they work with 838,000 coffee farms across 32 countries. They help to ensure that coffee farmers receive a fair minimum price to cover production costs, to prevent prices falling below a level that would allow farmers to sustain their business.
Economic Impact of Coffee
In the US
Coffee not only powers the coffee drinkers, but also powers the US economy!
The coffee industry contributes $225.2 billion dollars to the national economy.
The economic activity around coffee contributes 1.6% to the US GDP.
Americans spent $74.2 billion on coffee in 2015.
The coffee industry contributed 1,694,710 jobs and $28 billion in taxes.
In the World
In 2020/21, the world's coffee drinkers consumed 1.33 million 60-kilo bags of coffee.
The global cold brew coffee market in was worth US$321 million in 2017 and is expected to blow up to US$1.4 billion in 2023.
That's a Wrap on Coffee Statistics
Wasn't all that incredibly fascinating?
Without coffee, how would a billion people around the world function? They'd be walking around like zombies. Think about the global economic impact of almost 10 billion kilos of coffee sold! From these astounding figures, wouldn't you say that coffee does make the world go 'round?