Updated: November 8, 2023 by Mary Nguyen
The best Italian espresso beans can come in handy whenever you feel like procrastinating. You know those days when you have a bunch of things to do but you cannot seem to find the strength to do them? On a day like that, the best thing you can do to jumpstart your mind and body is to have a cup of espresso!
We are all guilty of procrastinating now and then, but with me, the problem was that I always felt bad about wasting my time doing nothing. That was until I learned how effective a strong cup of espresso can be – it woke me right up! This special drink changed and charged my days and hopefully will change yours too once you give it a try!
With the best Italian coffee beans for espresso, you will be so delighted that you will want to drink it over and over again. Let me tell you more about these famous beans and you can decide for yourself if you are willing to give them a try!
TOP PICK
My favorite Italian espresso beans are the Lavazza Espresso Italiano Whole Coffee Beans. This roast is made from Arabica beans only and grown in Central and South America. The flavor you can expect to get from the beans is a strong, rich one with an unforgettable and unique aroma!
Presenting… The Best Italian Espresso Beans
If you are into espresso, you will love learning more about all of these great Italian espresso beans. However, before I give you the detailed reviews, I want to give you some insight by sharing only the key features and product ratings of all six different beans. Let's give them a look:
Now that you have seen some of the key features of these six different Italian coffee beans, I want to get right into the detailed reviews and tell you even more about them. Before I start, I need to tell you – once you try espresso, you never go back. So if you are ready to explore the exciting world of espresso, I am right there with you!
You might think that the Robusta beans in the mixture will spoil the taste, but that is not the case at all! The combination of Robusta and Arabica beans offers a great taste and some extra cream for those who like their coffee with some cream.
Key Features
Medium roasted whole beans
Highly aromatic taste notes
Made from Arabica beans only
The Arabica beans that Lavazza uses for this roast are of central and South American origin. When you brew the beans, you get cocoa and dark chocolatey notes which make the espresso that much more tempting to drink!
Pros
Roasted in Italy
Suitable for various brewing methods
Cons
Some roast batches might be too light
This is a great option for anyone looking for a creamy cup of espresso with a strong aroma. It comes at a very affordable price, so everyone would be able to try it out at least once!
Unlike the Illy Classico which has a mild taste, this Illy Intenso can help you create very strong espresso. The beans are dark roasted so the coffee naturally tastes a bit more bitter, but the taste is not acidic at all.
Key Features
Sustainably grown coffee beans
Recyclable packaging
Unique pressurized packaging
Illy is a company with a long tradition – they have spent years perfecting their blends, so you can bet on them being as good as it gets. All of the beans are grown sustainably and packaged in recyclable packaging, so you will also help the planet out if you purchase these beans.
Pros
Won world's most ethical coffee seven years in a row
Combination of nine best Arabica coffees
Cons
The can might get dented easily
If there is one Italian coffee brand that you must know about, then it is Illy! This great brand has always produced some of the best coffee blends, so I recommend that you try at least one of them out – preferably this Intenso blend if you are into strong, intense coffees!
Established in Naples, Italy a couple of decades ago, Caffe Borbone is currently one of the leading coffee-roasting companies. What made them so famous is their perfect coffee blends of which the Italian espresso blend is my personal favorite.
Key Features
Gives a creamy espresso
A mixture of Arabica and Robusta beans
Suitable for various brewing machines
If you use these full-bodied beans to brew espresso, you should expect to get a cup of sweetness with some cream and an intense aroma. You can also combine the espresso with some steamed milk to make a latte, cappuccino, or even macchiato!
Pros
Consistent flavor
No acidity in the taste
Cons
Packaging can easily be damaged
This is a great choice for everyone looking for a strong espresso with a creamy finish. You will be surprised by the unique, inimitable taste!
Known as one of the tastiest Italian blends, this Filicori Zecchini Forte blend is a great choice for people who are looking for a strong, bold flavor. It is made from medium-dark roasted Arabica and Robusta whole beans that have toasty taste notes.
Key Features
Special multiplayer packaging
Beans are always fresh
GMO-free certified
The secret behind the good taste of this blend is the fact that the company reverses the roasting and blending. You might think that this does not affect the taste that much, but it does, making the espresso that much tastier!
Pros
Beans have medium acidity
Gluten and nut-free beans
Cons
Might be a bit too bitter for some
Overall, I would say that the espresso made with these beans tasted surprisingly good. It looks like roasting before blending the beans is something to consider!
This Segafredo espresso blend is very popular in Italy, and it can be found in almost any supermarket at the lowest price. This might make you think that the blend does not taste good, but the opposite is true – this blend can give you a very tasty espresso without any bitterness or acidity.
Key Features   
Medium roast beans
Blend of Arabica and Robusta beans
Strong aroma
You can find this blend in ground or whole beans. I recommend getting the latter because your beans will stay fresh longer. Do not worry, the taste will not be compromised with either of these options!
Pros
You can feel the presence of the Robusta beans
Great for milk coffees as well
Cons
Packaging is not reseal-able
Even though there are some slight inconsistencies in the taste, Segafredo's espresso blend is perfect for machine-brewed espresso!
Finally, the Italian espresso beans you should know come from a company called Pellini. They have a bunch of great blends, but I recommend the no.9 for everyone looking to get a cup of strong espresso.
Key Features
Rich, harmonious taste
Impeccable foam
No bitterness
These beans have a strong and smoky caramel taste note that you will immediately notice. It is a perfect blend of Arabica and Robusta beans with medium to dark roast.
Pros
Nicely designed packaging
Beans are easy to brew
Cons
Might have a certain acidity
I recommend that you give these beans from Pellini a chance – they are not that expensive but are very easy to use, so you should check them out!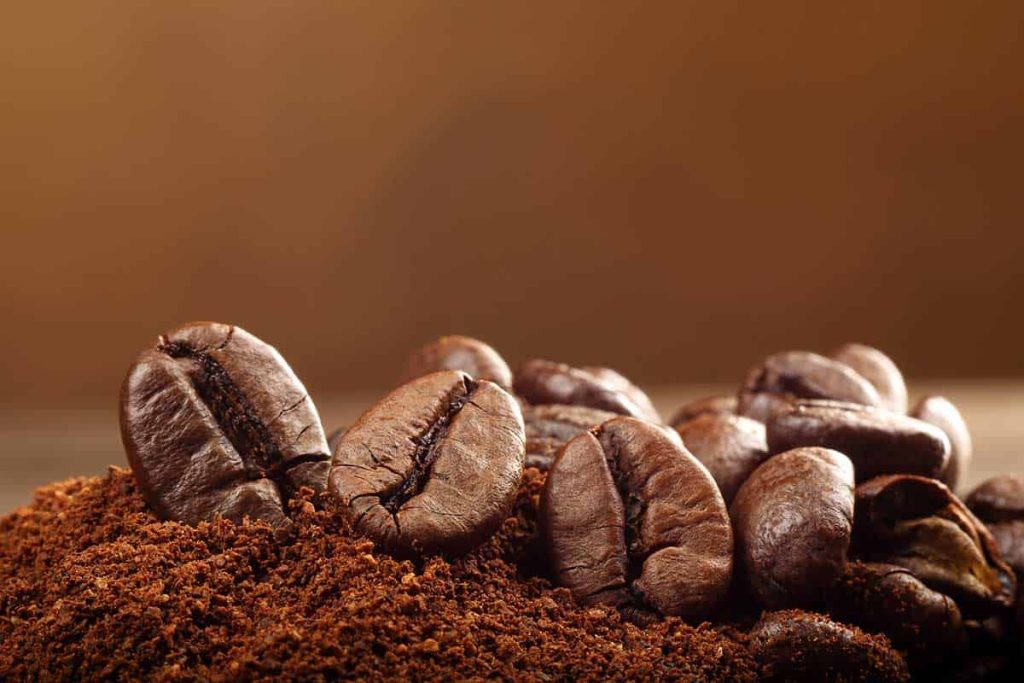 What Makes Espresso So Special?
The reason why a lot of people love to drink espresso is that it can give you an instant pick-me-up. On top of that, it is said that espresso can help improve long-term memory, it can help you concentrate, and it can even improve your mood.
What separates the espresso from all other coffees is the fact that it is concentrated, and therefore much stronger. When prepared well, it is simply delicious by itself and it does not require any additional ingredients. You can make it at home using a coffee machine or you can go out and get one from any local coffee shop.
The espresso comes in a small cup and looks quite dense. It is usually made with one part dark roast coffee beans and two parts water. It can take about 30 seconds to brew one shot of espresso – the name "espresso" comes from the Italian word "espresso," which means fast or quick. So this coffee prepared quite quickly!
For people who are used to sweeter coffees mixed with milk, it might take some getting used to.
How to Pick the Best Italian Espresso Beans
There is nothing better than Italian espresso. However, if you do not have the right coffee beans, your espresso will not taste as it should, so you should know how to choose the best beans for Italian espresso.
First of all, your beans should be dark roasted but not oily – Italians do not like oily beans. Then, you should go for Arabica beans, but if that is not possible, a blend of Arabica and Robusta beans will do just fine.
As always, I recommend buying whole beans and grinding them just before making your espresso instead of getting pre-ground beans. You should also check the expiration and production date on the beans before you purchase them – the freshest beans you can find are the ones you should take home.
So for a good Italian espresso, you need dark roasted Arabica whole beans that are not oily and that are as fresh as possible. If you get all of this, you will surely get a cup of espresso that you will not be able to resist!
Molto Bene!
I hope that you learned at least some new information on espresso, why you need to drink it, and which coffee beans you can use for the purpose!
The Lavazza Espresso Italiano Whole Coffee Beans are beans that you have to try out no matter what, while the Illy Intenso Dark Roast Italian Espresso Whole Coffee Beans are also great if you are trying to save a few bucks. But remember – more expensive coffee usually means better quality beans, so spending an extra few bucks on coffee might be a good idea!