Updated: January 26, 2022 by Owen Richardson
Keurig is a well-known company that creates amazing coffee makers as well as a wide variety of K-Cups. The company has been around for years, and they keep getting more and more exposure due to their amazing products. Today, you and I will look into what a Keurig 2.0 is and what you should know about this coffee maker.
Since they have been around for years, this company has had plenty of time to work on their products, develop new ones, and find creative ways to make products. These new products always come with amazing features that make the brewing process that much easier. The same goes for the Keurig 2.0, an upgrade from the earlier Keurig 1.0!
In addition to talking about the Keurig 2.0 and all its features, I will also give you a short comparison of this coffee maker and its earlier version. Hopefully, this all will help you decide whether getting the Keurig 2.0 is a good idea. Keep reading to learn all this!
What Is a Keurig 2.0?
There are quite a lot of coffee makers on the market right now. Some come at extremely high prices while others are affordable; some come with various features and versatile brewing while others are just plain and simple coffee makers.
In this guide, I will tell you all about the features, brewing process, maintenance of the machine, and the coffee taste you can expect from the Keurig 2.0.
Keurig 2.0 Build
Similar to the earlier Keurig machine, the Keurig 2.0 has a compact and lightweight design that you can easily fit anywhere in your kitchen. The machine comes in several colors, so you can even choose the one that fits the surroundings in your kitchen best!
The machine is not cordless, so you will have to place it near a power outlet. If you do not want to have it plugged in at all times, there is a hidden cord compartment where you can store the cord neatly. Once you need the cord, you can take it out and plug the machine in.
You will see that on the front of the machine, there is a small touch screen that lights up when you turn the machine on. On that screen, you can adjust the cup size, the strength of the brew, and so on, but I will talk more about this a bit later.
The touch screen is located on a handle that you can open and close to place a K-Cup in the machine and get the brewing process started. Under the handle, there should be a removable drip tray as well as a removable base where you put the cups. Also as part of the machine, you will find a large water reservoir.
You are probably aware of the fact that the Keurig coffee makers are some of the quickest devices of this kind, and the same can be said for the Keurig 2.0. When turned on, the machine will keep the water in the reservoir at a constant temperature so when you start a brew, it will not spend any time heating it. Depending on the size of the brew, you will get your coffee in a matter of seconds or minutes!
K-Cups and Carafe Pods
When the Keurig 2.0 first came out, it could only be used with the suitable Keurig pods that came at a much higher price when compared to other pods. Shortly thereafter, the company discontinued the machine so that they could make some changes, and when the Keurig 2.0 hit the market again, it could be used with all types of K-Cups.
Keurig creates more than 200 types of K-Cups. Some of them are also from licensed vendors like Starbucks, Peet's Coffee, Dunkin Donuts, and so on. You are bound to love K-Cups, and I bet that you will never get tired of them!
However, another thing to keep in mind when it comes to this coffee maker is that you can use it with both the regular K-Cups and the carafe pods. This means that you will be able to brew more coffee at once if you use the carafe pods!
This is why the company decided to make the machine with a removable drip tray and base. When you remove them, you can place a carafe on the same spot and have the coffee machine brew four or five cups at one time. This is an amazing option that makes brewing that much easier, especially if you are someone who has a large family or lives with many roommates.
Automatic Brew Settings
Another great thing about the Keurig 2.0 is that the new K-Cups that are compatible with it have a code on the lid that the machine can read. Using this code, the machine automatically sets the brew size as well as the other options, so you will be able to brew the coffee more easily and without needing to set anything!
The way that the code works is that it tells the machine the perfect brewing time, perfect brewing temperature, and the perfect amount of water needed for your specific cup. If you want to change the setting, you can do that as well! The settings will appear on the touch screen, and you can change anything you like before starting the brew.
Cup Size and Brew Time
The Keurig 2.0 comes with several cup sizes that you can choose from. If you are using a regular K-Cup, you will be able to choose between a 4 oz, 8 oz, 10 oz, and 12 oz cup. On the other hand, if you are using a carafe pod, you can choose to brew up to five cups or around 20 oz of coffee.
Another thing that you should keep in mind is that you can also use a travel mug instead of a carafe to brew a larger amount of coffee. If you are planning a trip or you did not get to drink coffee before leaving for work, just put the travel mug under the handle and let the machine brew your coffee directly into it!
The brewing time for both K-Cups and carafe pods is quite short. You can expect to get a cup of coffee from a K-Cup within a minute, while you will get coffee in a carafe within a couple of minutes. In both cases, the brewing time is much shorter when compared to other coffee makers.
Maintenance
When it comes to maintenance, the Keurig 2.0 is quite easy to clean. You can easily remove the water reservoir, drip tray, and base to give them a thorough scrub and rinse before attaching them to the machine again.
Also, you can run a descaling process with the machine to make sure that everything is clean on the inside as well. Sometimes, old coffee grounds can get into some weird places and cause your coffee to taste worse than it did before. By cleaning and descaling your machine regularly, you should be able to get rid of this problem!
Versatile Machine
By using Keurig 2.0, you can brew more than just one type of coffee. Thanks to the many K-Cups and carafe pods, you can brew various sizes and tastes, and you can also make hot cocoa or tea using the same machine.
On this machine, you can make all types of coffee from regular espresso to double espresso, ristretto, cappuccino, latte coffee, and so on. The only thing you need to do is ensure you have the right type of K-Cups – the machine will read the settings on it and immediately know what type of coffee it is supposed to brew.
If you want your coffee to be stronger, there is a separate option that will pop up on the touch screen that you will need to click on to enable. There is also a separate section for brewing cocoa, so you will need to check that as well if you want to make some cocoa!
Keurig 2.0 vs Keurig 1.0
Even though I have mentioned several similarities between these two machines, I want to dedicate this section to mentioning more similarities as well as some differences that you can find if you compare the Keurig 2.0 and the Keurig 1.0.
When the company created the second one, they made it an updated, more sophisticated version of the first one. The design is sleek, and the machine looks very modern. Just like the first one, it is both compact and lightweight, and it can fit even in a tight kitchen.
Another thing that is similar between the two machines is that they both allow you to choose your preferred cup size. The Keurig 1.0 had three cup sizes, while the Keurig 2.0 has four cup sizes for regular pods and another few sizes for the carafe pods. This makes the Keurig 2.0 slightly better than the earlier version.
Both the Keurig 2.0 and the Keurig 1.0 are quite quick brewers that do not need a lot of overlooking when brewing coffee. All you need to do is put a pod in the machine, press start, and wait for the machine to brew your coffee. The Keurig 2.0 uses pods with codes that adjust the settings, whereas the Keurig 1.0 uses regular pods without a code, so you will have to adjust the settings yourself.
As for maintenance, both the Keurig 1.0 and the Keurig 2.0 can easily be cleaned and maintained. They can both run descaling processes to clean the inside of the machine. The descaling process for both machines needs to be done once every several months, so make sure that you do not forget to do it!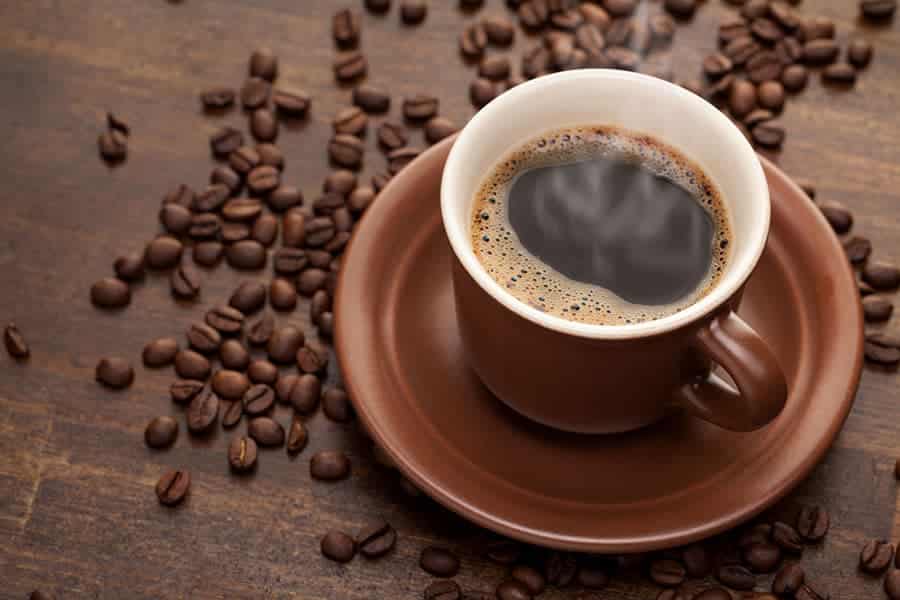 FAQs on Keurig 2.0
Before I wrap this guide up, I want to share with you a few other key pieces of information regarding the Keurig 2.0 coffee maker. You should know these things before getting your first Keurig 2.0, so make sure you read the information with the utmost attention!
What are the Keurig 2.0 models?
There are several different models of the Keurig 2.0 that you should look into before deciding on which one you want to get. The models include the K360, K560, K450, K500, K300, and K400.
There is a slight difference between them, so you should look into all of them before committing to just one. Accurate information regarding these models can be found on Keurig's official website, so I recommend that you visit it and check out the machines.
How long does a Keurig last?
With good maintenance and thorough cleaning whenever needed, a Keurig machine can last up to five years. The longevity of the machine is closely connected to how often you use it, so you should not expect it to last that long if you use it several times per day, every day.
Keurig coffee makers are not necessarily the most high-end coffee makers. They do not cost that much, but they also do not last that long. You should expect to get anywhere from three to five years, which is normal considering the price and build of the machines!
That's a Wrap on the Keurig 2.0!
Well, that is everything that you need to know about what the Keurig 2.0 is and what makes it different from the other Keurig coffee makers. This is a versatile but durable coffee maker with many great features. It also makes great coffee which I consider to be the biggest advantage of this machine!
I recommend looking into the Keurig 2.0 and getting one for yourself. Trust me, you will not regret the investment. After you give it a try, do not forget to share all about your experience in the comments below!