Updated: January 5, 2022 by Owen Richardson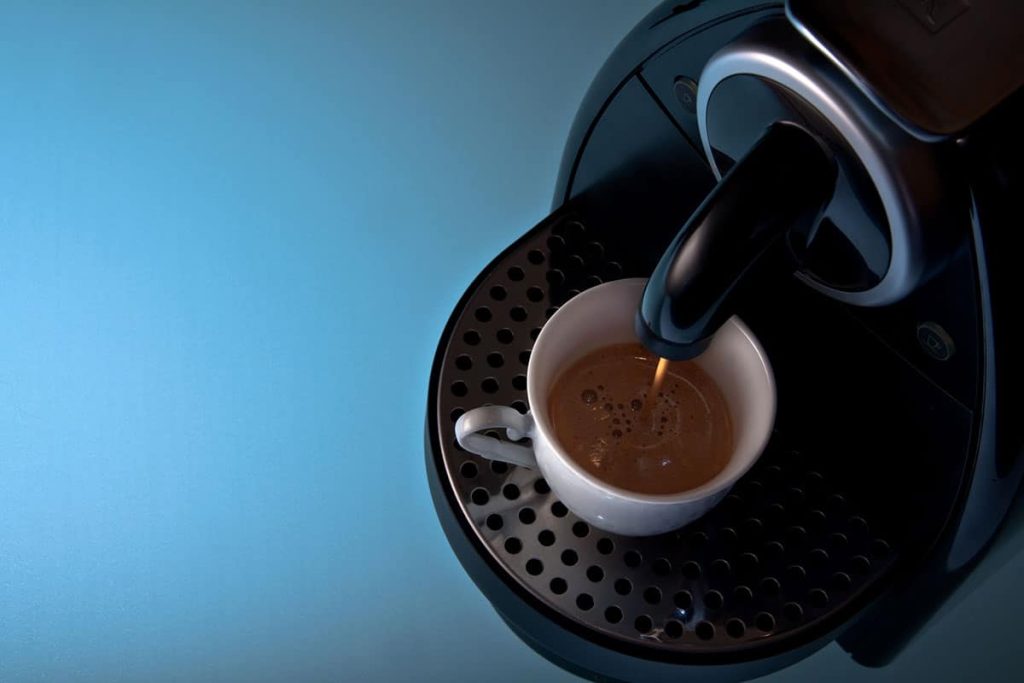 Imagine this – you recently got a Nespresso machine, set it up, and adjusted everything so that you can get the best cup of coffee. The machine was working perfectly until the moment you wanted to change the settings and realized you were not able to do that. Then, you found yourself wondering how to reset the Nespresso machine and readjust the settings on it.
Believe me, you are not the first one who has thought about this and how to do it. None of us pay that much attention to the resetting of the machine until the time comes to do it. Luckily for you, the reset takes only a couple of minutes and a few simple commands on your coffee maker.
In some cases, a simple reset of the machine can make it work even better than before. So if you have been using the Nespresso machine for a while, this is as good a time as any to give it a quick reset. You will not regret doing it!
What Is a Nespresso Machine?
Nespresso is a company famous for coffee machines and coffee pods. They offer a wide variety of products on their official website, where you can easily choose and purchase your favorite ones. If you ask me, their coffee machines are on a whole different level compared to other machines!
When you look at most Nespresso machines, you will find that the design is very modern and sleek. The machine also has several features like brew size, brew type, automatic shut-off, auto-clean, descaling alarm, and more that you will love using every day.
These machines work mostly with Nespresso pods that are completely recyclable, unlike the K-Cups used in Keurig coffee machines. Using a high-pressure pump, the machine drives boiling water through the coffee pod and gives you a rich cup of coffee with some crema and a strong aroma. The coffee is prepared in just a minute, making this an extra quick machine.
If you are still thinking about purchasing a Nespresso machine, I wholeheartedly recommend that you look into both the Vertuo line and the Original machines as they are all amazing. You will not make a mistake by buying any of them – just make sure that you know how to reset the machine when you get it!
How to Reset Your Nespresso Machine
In case you do not know what the big fuss is with resetting the Nespresso machine, I am here to tell you more about it. Many Nespresso machines can remember your preferred settings in terms of brew size, shut-off time, and so on. Once you set the machine, it will brew all your coffees following those settings.
After a while, it is understandable that you might want to switch things up and change the settings. This is where the reset comes in as it can restore the Nespresso machine to factory settings and allow you to set new preferred settings. So if this is something that you want to learn more about, I suggest you stick with me through the step-by-step guide I will give you below!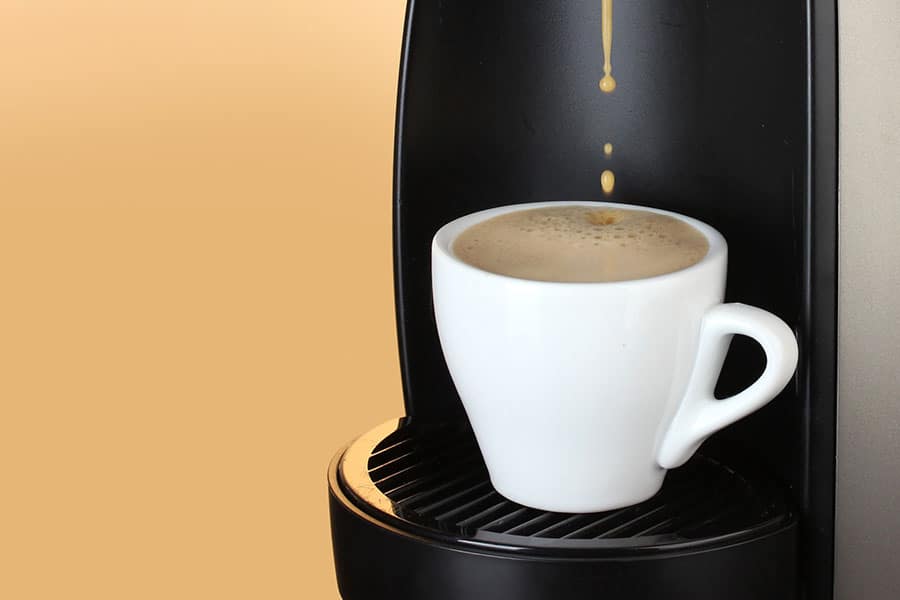 Step 1. Turn Off the Machine
First of all, you should turn the machine off before doing the reset. This does not mean that you should unplug it – I recommend that you let it rest a few minutes after brewing the last cup of coffee and then turn it off. Keep it turned off before going on to the next step.
Step 2. Start the Reset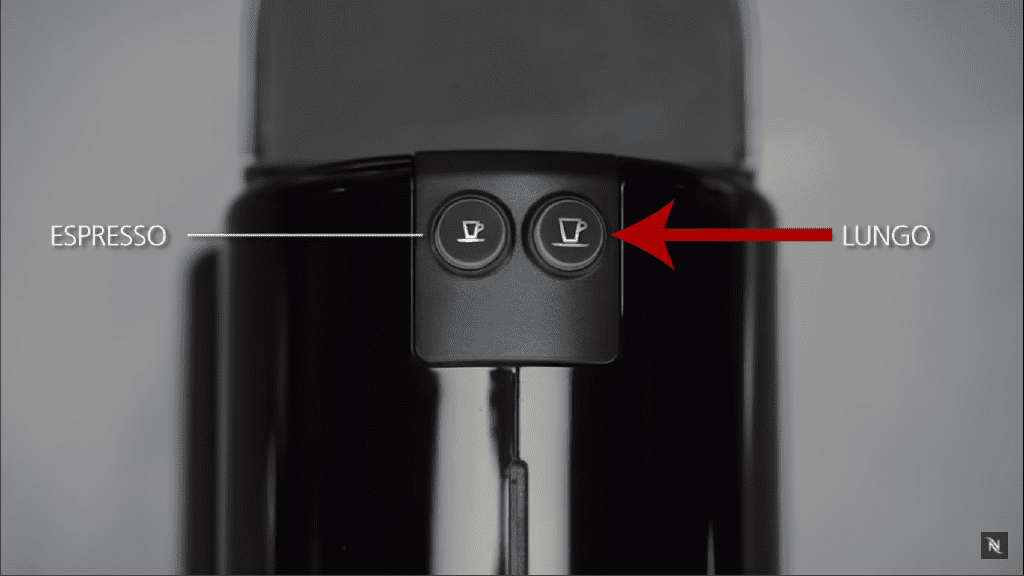 To start the reset, the first thing you need to do is press the "lungo" button on your machine and hold it for about five seconds. If you do it right, you should see the buttons on the machine blinking. After the third blink, you should know that your machine is resetting.
Step 3. Wait It Out
The reset usually does not take longer than a few seconds. Release the "lungo" button and let the machine do its thing. When you see that the buttons are no longer blinking and have a steady light, the reset is over!
Step 4. Know Your Default Settings
A lot of people completely forget that they have just reset their machine, so they start a new brew and find themselves with a weird cup of coffee. I do not want this to happen to you, so let me tell you the settings that you should expect to find as the default ones.
The brew size will be around 40ml for espresso and 110ml for lungo, while the automatic shutdown should happen nine minutes after the final use. With that being said, I would like to note that not all Nespresso machines have the same default settings, so you should look for your manual and check to see what the default settings are.
At the same time, it might be a good idea to check out Nespresso's official website and see if they have any special instructions for the resetting of your specific type of machine. As far as I know, this guide should work on all machines, but take a minute to make sure that is the case.
When to Reset a Nespresso Machine
There are two cases when a reset of your Nespresso machine might be a good idea. The first is if you want to change your preferred settings. You should also do it if you see that the machine is not working properly or if you just descaled your machine.
If the machine is working without any problems, there is no need to do a reset. These machines are built to last, and they do not malfunction easily. You might not even think about resetting it between two descaling processes.
The company recommends that you descale your coffee machines every six months if you use them often. If you do not use the machine that often, you can put off descaling for a couple of months. It is recommended that you reset the machine immediately after descaling it, so make sure you do that every six months or so!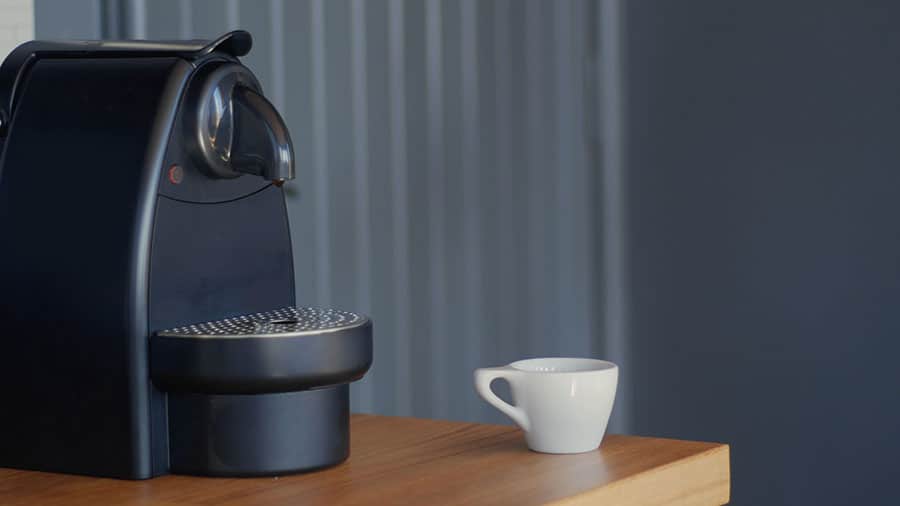 FAQs on Resetting Your Nespresso
By now, you should be aware of what a Nespresso machine is and how to reset it whenever you need to. In addition to all the information provided so far, I want to tell you a bit more about the machines and what makes them so amazing. Let's go over some FAQs that I think will come in handy at some point!
How long do Nespresso machines usually last?
Even though there are a lot of Nespresso machines to choose from, all of them have the same flawless design and are made with high-quality materials. These small high-end machines should last you anywhere from five to ten years if you take good care of them.
By care, I mean regular cleaning, descaling, resetting, and overall making sure that everything is okay with the machine. Good maintenance is key to making the machine last even longer, so keep that in mind once you get your first Nespresso machine.
Is it worth buying a Nespresso machine?
The answer to this question will vary between different people and is mainly based on the preferences of a person. Having tried out several Nespresso machines, I think that they are completely worth the money. Not only are they extra easy to use but they also look amazing, are quite popular, easy to clean, durable, and versatile.
If you are still looking for a Nespresso machine for yourself, I recommend that you look into the pre-programmed ones because they make the brew that much easier. You will never enjoy a cup of coffee more than you will when using any of the Nespresso machines offered on their website.
Start to Brew Afresh
You have reached the end of this detailed guide on all things related to Nespresso machines. I hope that you found the information useful and (most importantly) that you learned how to reset the machine and how often to do so.
Let me know in the comments below if this guide helped you learn something about your machine that you did not know before. Also, I would love to know more about your experience with these machines, so do not hesitate to share your stories with me. I cannot wait to read all of them!