Updated: November 8, 2023 by Mary Nguyen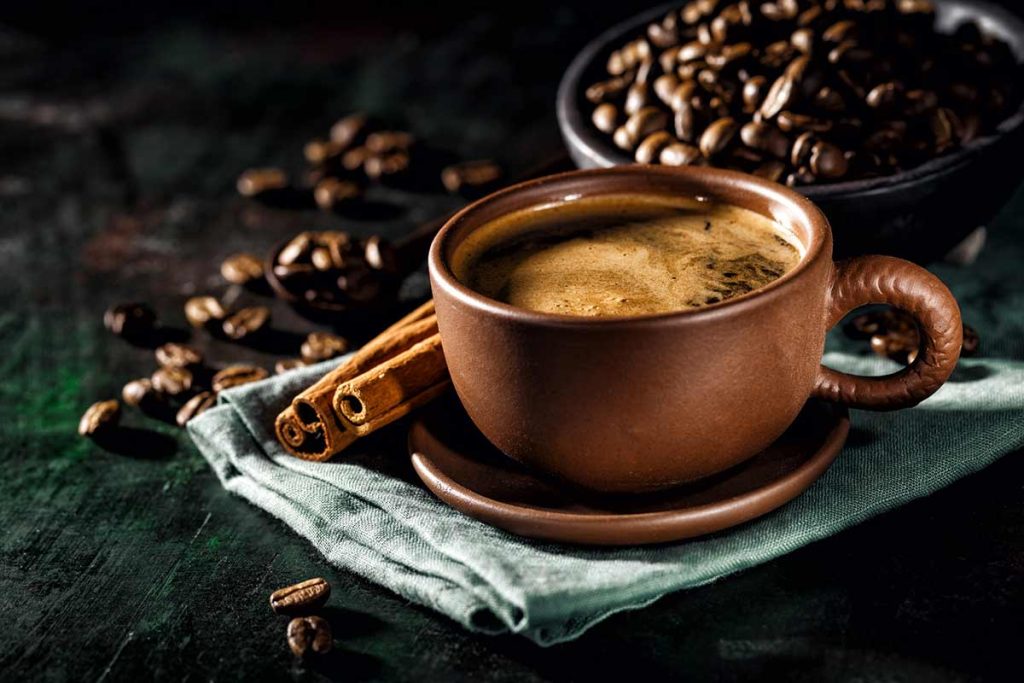 Nespresso is a leading brand for all things coffee, and if you are someone who is at least slightly interested in coffee, there is a good chance you have heard of them. They create coffee machines as well as all types of coffee capsules, including their popular decaf capsules. In today's guide, I will discuss these capsules and help you understand how much caffeine is in Nespresso decaf!
In case you do not know, the name of this company comes from a combination of the words "Nestlé" and "espresso." This is essentially an operating unit of the famous Nestlé company. The brand was established years ago and is currently being sold in hundreds of locations worldwide.
As I mentioned, this company creates coffee machines that can be used with their many capsules. Their most high end system line is the VertuoLine, while their CitiZ, Inissia, Lattissima, Plus, and regular Vertuo are also quite popular.
Let's move on from their coffee machines and talk about their coffee capsules! Nespresso offers a wide variety of capsules among which are their famous decaf capsules. I will talk more about these capsules in a minute, but I just want to say that no one does decaf like Nespresso!
If you are planning on going decaf, Nespresso's decaf capsules are a must-try. You will love the great taste it gives your coffee even though it does not contain that much caffeine. So let's see what these capsules are all about and how much caffeine they contain!
What Is Nespresso Decaf?
Nespresso's decaf capsules are capsules that contain only a small amount of caffeine. The main difference between the regular coffee capsules and the decaf ones is that the latter have had nearly all of their caffeine removed. The coffee still tastes great, even though there is little to no caffeine in it.
You might be wondering – with so many different decaf coffee capsules available, why are you only recommending the ones from Nespresso? Well, there is such a big difference between the ways this company does decaf as compared to other companies. Most companies use at least some chemicals in the decaffeination process, while Nespresso is all-natural!
When the company gets the coffee beans, they use one of two methods: the water-based method or the alternative carbon dioxide method. So they either use water or liquid carbon dioxide to extract the caffeine from the beans. The beans are left to dry before they are roasted and turned into capsules. The capsules are then sent to stores and are available for the general decaf-loving public.
Four types of decaf capsules are currently being sold on Nespresso's official website. Those are the Ispirazione Ristretto Italiano Decaffeinato, Ispirazione Firenze Arpeggio Decaffeinato, Volluto Decaffeinato, and Vivalto Lungo Decaffeinato. Next, I will talk about them in greater detail and tell you how much caffeine they contain.
How Much Caffeine Is in Nespresso Decaf Capsules?
You can generally expect a Nespresso decaf capsule to have about 2 mg of caffeine, give or take. The company is committed to removing as much caffeine as possible, which is around 99.9% of it.
With that being said, I recommend the decaf pods to everyone looking for good decaf coffee not just because of the low caffeine amount but also because of the natural decaffeination process that they use. It is always better to drink coffee that has been made naturally as opposed to something that has gone through a chemical process.
So if I have convinced you to at least give the Nespresso decaf capsules a chance, let me tell you more about each one of them and what taste you can expect!
These are the perfect capsules for people who enjoy the taste of Italian coffee but want to go decaf at the same time. The capsules contain coffee that has a fruity yet very strong flavor, bitter undertones with a hint of acidity, and a full long roasted body.
The coffee in these capsules is a medium-dark roast with about 2.3 mg of caffeine. The beans are a combination of Brazilian Arabica, South and East African Arabica, and South Indian Robusta.
Inspired by the beautiful Florence, these decaf capsules will make you feel like you are in the heart of Italy every time you have a cup of coffee. The coffee is dense, velvety, and creamy. At the same time, it has cocoa and fruity tones.
The acidity of these capsules is lower than the previous ones, while the bitterness is practically the same. The overall intensity is slightly lower than that of the previous capsules. A combination of Latin American Arabica beans, the capsule contains dark roasted coffee with around 1.8 mg of caffeine.
The Volluto Decaffeinato capsules are made from South American Arabica beans. Also available in caffeinated capsules, coffee from these capsules has a sweet taste with fruity, cereal, or biscuit notes. One shot of this coffee has around 1.7 mg of caffeine.
The way that the coffee is decaffeinated allows for the richness and strength to be preserved, so you will surely enjoy it!
With the same richness and complexity in taste as regular coffee, these decaf pods are suitable for anyone looking for a slightly less intense cup of coffee. With the Ispirazione line of decaf pods, I mentioned that you should expect to get a strong cup of coffee. With the Vivalto Lungo, the taste will be less intense but still amazing.
As for the undertones, you should expect to get coffee that has fruity, woody undertones that will even remind you of sweet cereal. The beans come from Ethiopia and Colombia, two regions that are well-known for producing the best coffee beans ever. You should expect one capsule of this coffee to have around 3 mg of caffeine.
Why Should You Drink Decaf Nespresso Pods?
Now that you have seen what Nespresso's decaf pods are all about, let's see if they are suitable for you or not!
I recommend switching to decaf coffee if you enjoy drinking a lot of coffee throughout the day. Having two or three cups of caffeinated coffee might make you fidgety, especially if you drink coffee in the afternoon. With decaf coffee, you can rest assured that you will feel energized enough during the day but still be able to sleep well at night.
I also recommend Nespresso's decaf pods because they come in a variety of options and are easy and simple to prepare. All you need to do is put the capsule in the machine and you will get a cup of perfection in a matter of seconds.
FAQ: Can You Get Addicted to Decaf Coffee?
Yes, you can get addicted to decaf coffee. There is a misconception that decaf coffee is not addictive because it contains little to no caffeine, but there are some other chemicals in the beans themselves that can be slightly addictive.
For example, there is trigonelline, an alkaloid found in coffee beans that contributes to the aroma compounds. This alkaloid can degrade when you roast the beans, but there will still be traces of it.
In conclusion, decaf coffee can be somewhat addictive but not as much as regular coffee. It can help you cut back on caffeine but will still keep you energized enough to get through the day.
Enjoy the Caffe without the Caffeine with Nespresso
People have different preferences on a lot of things, including coffee. While some love caffeine, others would much rather go decaf all day, every day. If you belong to the latter group, I suggest you get yourself some of Nespresso's decaf capsules and enjoy the perfect decaf coffee.
Let me know which your favorite decaf capsules from Nespresso are and which you want to try out next. I cannot wait to read all about your decaf journey thus far!